European registry on retinopathy of prematurity
This section keeps you updated on the major developments throughout the EU-ROP project.
If you want to receive news on the EU-ROP project by email, please register for our newsletter.
Recap 2022
In 2022, the EU-ROP project achieved many important goals. Here is a little review of the first year as an international EU-ROP registry:
After having started in August 2021, we got truly international in March 2022, when the first patient at a center outside of Germany was entered into the database.
Now, only a year later there are data from 288 patients treated for ROP in the database. In just one year, eight further countries joined the EU-ROP registry and there are more to come. Three additional countries already obtained a positive Ethics' approval and several more are currently working towards their participation.
We are very proud of how far the EU-ROP registry has come in just one year.
Of course, none of this would have been possible without the help and great work of all participating centers.
A big thank you to each and every one who is contributing to this important project!
To another year of great work and even greater accomplishments.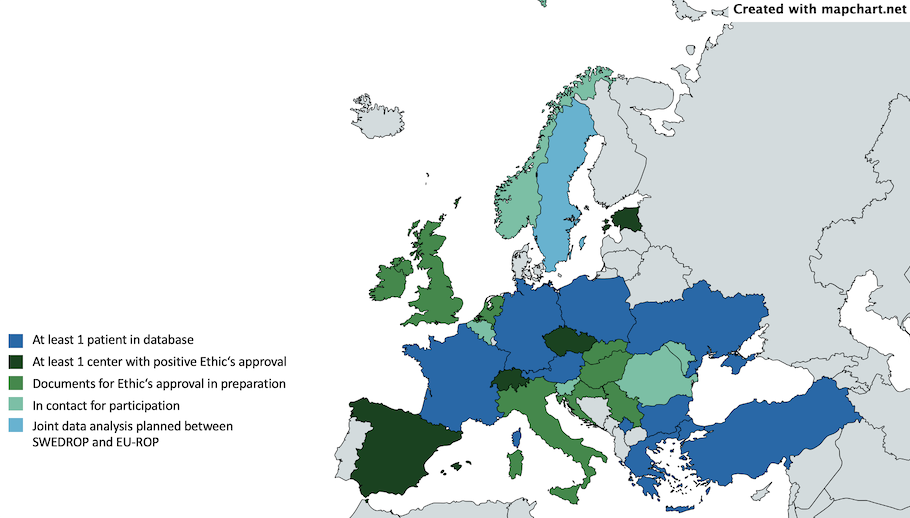 200th patient entered into the EU-ROP database
The EU-ROP project is growing fast. While we had celebrated the 100th patient only in June this year, we are very happy to inform you that the patient numbers have doubled by now and the 200th patient has just recently been added to the database by Dr. Ognyan Mladenov from Alexandrovska University Hospital in Sofia (Bulgaria).
This significant achievement is only possible thanks to the joint effort of all participating centers!
We have currently 31 centers from eight countries actively contributing data to the EU-ROP project. Further centers have recently obtained a positive Ethic's vote and are about to start entering their patients.
A big Thank you to all participating centers!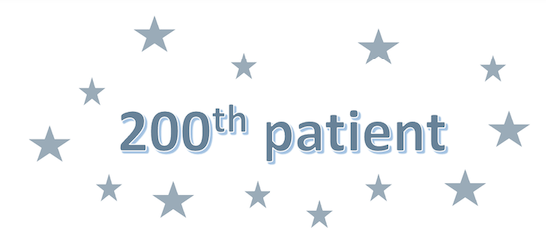 First patient outside Germany entered into the EU-ROP database
Another big milestone in the EU-ROP project can be ticked off: the first patient outside Germany was entered into the EU-ROP database. Now the EU-ROP project is truly becoming an international registry!
A very big Thank you to Dr. Aslihan Uzun from Ordu University in Turkey for entering the first patient into the EU-ROP database. We hope that other centers and countries will soon follow.